eTax is everything you need for tax filing
All features of eBIRForms plus more!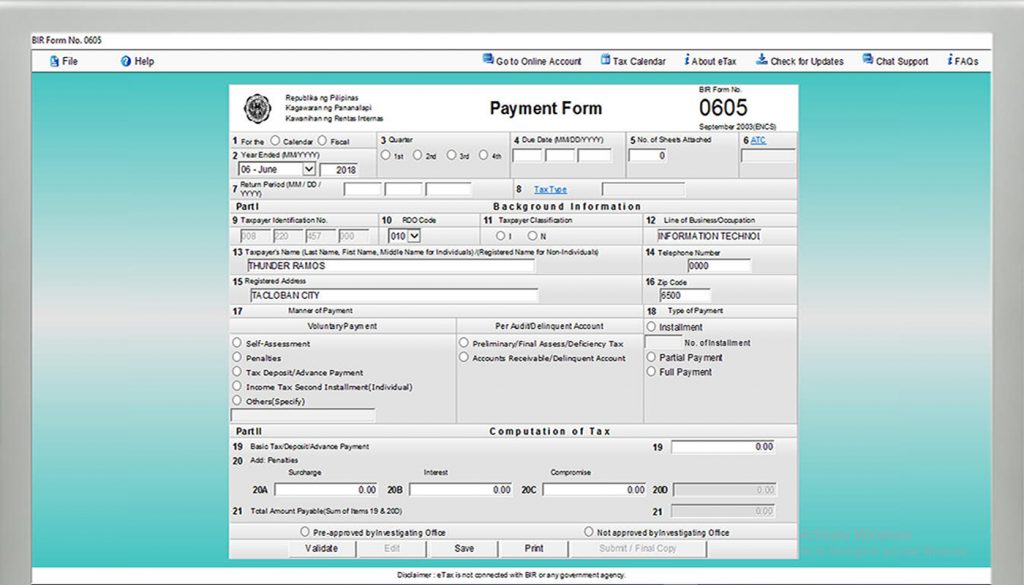 Etax.ph is a web-based tax software that can be used by taxpayers and tax preparers to file taxes conveniently and easily. It contains frequently used BIR forms you need to comply. Etax.ph contains updated BIR forms which are compliant with TRAIN LAW. Its web – based feature allows the users to file taxes anywhere they are.
Etax is intended for both non-individual taxpayer and individual taxpayer who does not apply or not qualify for 8% income tax rate