Everything you need for tax filing is here!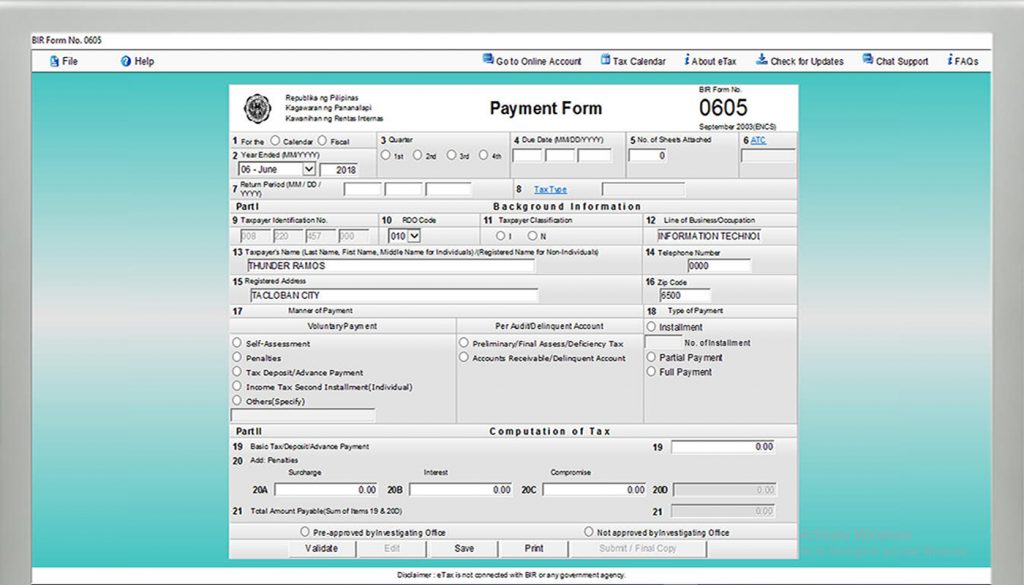 Etax.ph is a web-based tax software created for a seamless tax filing and preparation. It contains frequently used and updated BIR forms you need to comply. You could file your taxes anytime, anywhere!
Etax is intended for both non-individual taxpayer and individual taxpayer who does not apply or not qualify for 8% income tax rate.